Winner of the Audience Award and Runner Up for Best Play at the Downtown Urban Theater Festival (New York City)!
Cast And Crew (2012, New York, NY)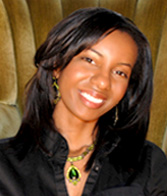 Cheril N. Clarke (Playwright/Sound Design)
Is the author of five novels, including Intimate Chaos, Tainted Destiny, and Losing Control. She has penned three stageplays, several vignettes and one non-fiction ebook entitled Love and Marriage: The Gay and Lesbian Guide to Dating and Romance. Clarke's theatrical adaptation of her third novel, Intimate Chaos, has been successfully mounted in Bordentown, NJ, Plainfield, NJ and twice in Philadelphia, PA (the second as a feature of the Philly Urban Theatre Festival). Most recently, Intimate Chaos was translated to Spanish for production in Puerto Rico where it was nominated for best play in el Festival del Tercer Amor (2011).

Clarke has been featured in Curve Magazine, the nation's best selling lesbian magazine, About.com, The Princeton Packet, Philadelphia Gay News, Out IN Jersey, Burlington County Times, Phillyburbs.com, 247gay.com, and Crain's New York Business newspaper. More about her works can be found on her official websites: www.cherilnclarke.com, www.intimatechaostheplay.com and
www.asylumtheplay.com. She resides in southern New Jersey with her wife, Monica Bey-Clarke, who is also her business partner on a joint venture that provides entertainment for children of gay and lesbian parents. Visit www.MyFamilyProducts.net for more information!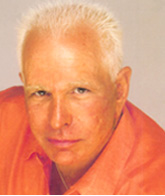 Stephen Stahl (2012 Director [soon to be updated with 2015 director, Kash Goins!])
An internationally renowned writer and director, Mr. Stahl received his early training at The Hedgerow Theatre under Jasper Deeter and Rose Schulman, then moved to New York and studied with Lee Strasberg at the Actor's Studio. Production and directorial credits include over 150 stage shows. A few of his favorites are Lady Day which featured Tony-Award winning actresses Dee Dee Bridgewater, Tonya Pinkins, Hattie Winston and Ann Duquesnay; the touring production of Sister Mary Ignatius Explains It All for You, which starred Mink Stole; By Strouse, which starred Charles Strouse and Maury Povich for ABC-TV; A Coupla White Chicks Sitting Around, Talking which starred Debroahlee Scott; Hosanna, which starred Lynne Carter; and Psycho Beach Party, which ran for a summer at TropWorld in Atlantic City. His writings include Philly's Beat; American Vaudeville; Yo Philly!; written for the New Yorker starring Melba Moore; Lady Day; Ella; Hope Falls; For the Show; Queen of Heats and dozens of industrials.

The West End production of Lady Day in London was nominated for an Olivier Award and he became an honoree of Des Auteurs et Composituers Dramatiques in Paris for the same show. Lady Day also won a Bay Critic's Award and the National Drama Award. He has directed, written for, produced and worked with such well-known talents as Bill Cosby, Patti LaBelle, Sandy Duncan, Jason Bateman, Phyllis Hyman, Evander Holyfield, Billy Joel, Kitty Kallen, Hall & Oates, Grant Shaud, Julie Gold, Joyce Heyser, Hattie Winston, Clint Holmes, Bobbie Rydel, Peggy King, Divine, James Ingram, and Teddy Pendergrass. Recently, Mr. Stahl directed Stories of the City, Lenny, Airborne from Deerborn, Full Bloom, and a concert version of Judy at the Stonewall Inn starring Tommy Femia and David Drake which later moved into full production. Stahl has also produced and directed award shows for P.M.A Music Foundation and the A.R.T.Y. Awards, both starring dozens of Grammy-Award winning Artists.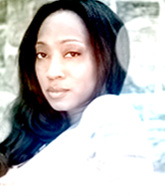 Tiffany Barrett (Prossy)
Bronx native, Tiffany Barrett returns to DUTF after her 2010 performance in the award-winning play VII Deadly Sins. An accomplished actor, talented dancer and published model, Barrett is a graduate of the Temple University Theater program. Beginning her career as a classical ballerina, Tiffany made her transition to the acting arena while at Temple. Ms. Barrett has made every effort to build a diverse yet commendable acting career. She has tackled everything from the classics to new and exciting urban dramas. Her Theater credits include Jitney (Rena) at the inaugural August Wilson Play Festival, and the Philadelphia premiere of A Lesson Before Dying (Vivian Baptiste). Barrett has also enjoyed performing in Euripides' The Bacchi (Maenad), Valley Song (Veronica), A Raisin in the Sun (Ruth) and Shakespeare's Macbeth (Lady Macbeth). Her television credits have included HBO's In Treatment and 30 Rock, as well as several commercial spots. Film roles include A Place to Go Home To, UnJustifiable, and Ella in the Hood.

Tiffany serves as a teaching artist for Pierre Dulainee's Dancing Classroom's, and Interact Theater in Philadelphia, PA as well as a classroom actor for Philadelphia Young Playwrights. This is Barrett's second collaboration with both Clarke and Stahl.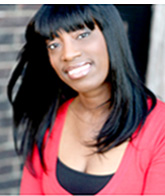 Brennie Tellu (Leah)
Is thrilled to be making her NYC debut as part of the very talented cast of Asylum. She grew up loving the entertainment industry and as a child always had a special talent for being able to quickly imitate accents and memorize entire film dialogue and choreography. Brennie studied Radio/TV/Film at Rowan University in Glassboro, NJ and the Meisner Acting Technique with PMTI in Philadelphia, PA. Her love for acting led to lead roles in various stage productions and roles in short, independent films. Brennie is currently trying on a new hat as a writer, working on her first stage play. She would like to thank Cheril and Stephen for this opportunity, God for the gift and her family/friends for their unwavering love and support.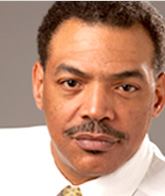 Steve Crum (Balondemu)
Steve Crum (Balondemu) is excited to be involved in DUTF's 10th Anniversary celebration. Challenged and humbled by Prossy akooza's story resulting in Asylum, Steve is very proud to be part of this extremely talented cast, which is bringing the narrative to life. His previous theatrical performances include such productions as: Angels in America, The Last Days of Judas Iscariot, Taming of the Shrew, Death of the Last Black Man in the Whole Entire World, Tough Love, and Mulatto. Additionally, Steve has been involved in independent film production and both commercial & industrial endeavors. He maintains performance commitments with The Palms Project, a drama troupe which intervenes with at-risk youth on safe sex practices and HIV/AIDS prevention through improvisational theater. Steve firmly believes that dramatic arts can be applied to affect social awareness and change.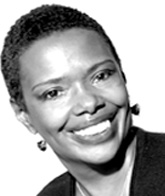 Nancy Marie (Masani)
Studied Drama at Performing Arts High School, C.W. Post Center of L.I.U. (BFA) and the University of Southern California (MFA). Her literary and media career spans over thirty-five years beginning with her first television appearance on Wonderama, Metromedia Television's (now FOX TV) most successful children's television show hosted by Bob McAllister. She made her professional stage debut in Joseph Papp's New York Shakespeare Festival production of The Wedding Band with Ruby Dee, Robert Loggia & Polly Holliday. She appeared in the MGM motion picture Fame and sang on the motion picture soundtrack of The Wiz. She created the role of Tammi Terrell in the 1985 production, An Evening with Marvin Gaye. Recent acting credits include the role of Sharon in VI Degrees (the movie), Mrs. Keraboa in Floyd Marshall's The Coochie Wars, and her critically acclaimed performance as Mrs. Blocker in The Gate Called Straight, the gospel adaptation of The Wiz directed by Grammy Award winner Stephanie Mills.

With Ron Dean Miller, she co-authored the hit records Take a Chance and Stop Playing on Me, which was picked up by NBC TV as the theme song for an episode of Alfred Hitchcock Presents entitled The Gloating Place. She was a co-writer on the soundtrack for The Gate Called Straight (the Gospel adaptation of The Wiz) with Emmy Award winning composer, Bill Jolly. Her literary credits include contributions to three titles in the Chicken Soup for the Soul series, The Hustler's Ten Commandments by Hotep, and Blacks behind the Scenes in Film and Television by Dr. Eleanor Earl and veteran producer, Monty Ross. She is producer alongside Curtis Nichouls and Monty Ross (Malcolm X, Do the Right Thing, She's Gotta Have It) on King Dog, based on the true life story of Terrell Johnson, the former leader of the Gangster Disciples and first convicted felon in America to become a law enforcement officer. She has shared her wealth of experience as both a speaker and a planner at conferences and festivals across the country.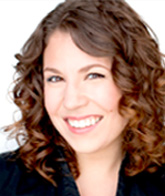 Sarah J. Gafgen (Yvette)
Is proud to appear in this production of Asylum! Sarah has appeared with The Walnut St. Theatre, The Ritz Theatre, Hedgerow Theatre, and Skyline Theatre Company, among others. Some favorite roles have been Annie Oakley (Annie Get Your Gun), Agnes Gooch (Mame), Penelope Pennywise (Urinetown:The Musical) and Karen (Dinner with Friends). Thanks so much to this wonderful cast and crew for sharing this incredible story. Love to Carl and as always thank you to Mom and Dad. www.SarahJGafgen.com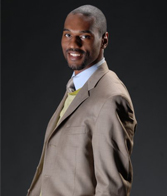 Walter DeShields (Official)
Coming Soon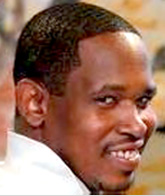 Michael Way (Moses)
Is honored to be bringing to life the role of Moses in this world premier of ASYLUM which is Michael's first production with Bey-Clarke Media Group. Michael has been active in the theatre and film community for nearly 10 years. His first role was the role of Ham in the acclaimed playwright Ntzake Shange's stage adaptation of the 70's hit Warner Brothers' film Sparkle. Sparkle the Musical ran at Freedom Repertory Theatre and was directed by his mentor the legendary Walter Dallas. Since then, Michael has breathed life into many characters on stage and film. His credits include, Father Raymond in Tonight by GoKash Productions at the fourth annual Philadelphia Urban Theatre festival, More Than One Way Skin a Dog by GoKash Productions, John Henry in A Gift from John Henry at the Norristown Juneteenth Celebration and walking tour by Iron Age Theatre, James Baldwin in Hello America, My Name is Jimmy Baldwin a staged reading at The Painted Bride Arts Center, Raymond in A Gift from John McKee at Cygnus Creative Arts Center, Oakley in Safe at the Shubin Theatre by Inspira Theatre Company, Boy Willie in The Piano Lesson at Barnstormers Theatre, Sam/Lead, plus 3 other characters in Immigrants by Independent Eye Theatre Company at the Independence Seaport Museum, Sadducee in Lazarus Unstoned at Freedom Repertory Theatre, Ted in Tour De Farce a staged reading at Allens Lane Theatre, Cayman in Coming of The Hurricane at Iron Age Theatre, Lil Marv in Split Decision at Ekklessia Theatre Company. His TV credits include a Drug Dealer on HBO's The Wire. He also appeared in three independent films, Salvage Yard Owner in Locomotive by An Open Place Productions, Panic & Confusion, and Sway, both by TransOrb Pictures. Michael is a graduate of Freedom Theatre's Performing Arts Training Program. He is the proud father of a seven-year-old daughter, Leah Gabrielle Way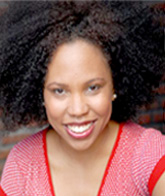 Melanie Matthews (Abbo)
Is a native of Greensboro, North Carolina and a graduate of both the BFA Professional Theatre program at North Carolina A&T State University and the MFA Acting program at the University of North Carolina at Greensboro. This production is her Philadelphia/New York debut.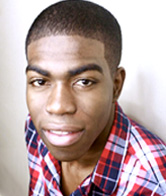 Eyakeno Ekpo (Thomas)
Born and raised in Lagos, Nigeria, Eyakeno Ekpo (Thomas) is overjoyed to be making his professional stage debut in NYC with such an experienced cast and challenging role. A current student of theatre at the Community College of Philadelphia, Eyakeno has a natural talent for the stage and brings with him fresh ideas and an energetic spirit of enthusiasm. He would like to thank Cheril and for this opportunity, and his family and friends for their endless love and support of his dream.